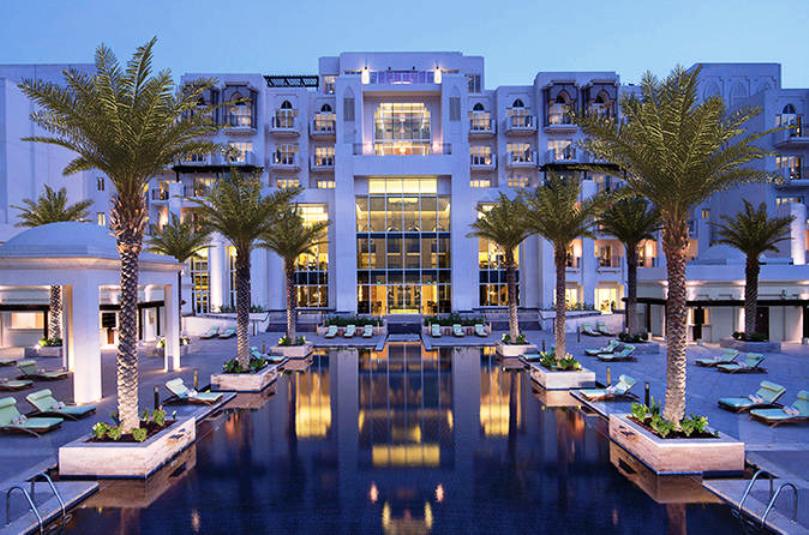 The stunning capital city of the United Arab Emirates can be a great way to spend your holiday relaxing in the desert or working on your tan by the beach in the scorching hot summer sun. While you are traveling to the city, explore and enjoy the nightlife in Abu Dhabi and even spend a day relaxing at one of the best hotels Abu Dhabi has to offer – Anantara Eastern Mangroves.
Located away from the hustle and bustle of city life, the Eastern Mangroves Hotel and Spa by Anantara in Abu Dhabi is a sight to behold. The place is the perfect relaxation spot and is a natural haven built to rejuvenate your senses and allow you to enjoy the luxurious treatment. Besides the beautiful setting, the resort and the ambience of the entire place work allow you to work on your well being as well as soothing you with therapeutic pampering.
This specific tour allows complete pampering with a spa of your choice from the range of varieties the hotel provides. The day begins with a 60 minutes Stress Release Massage or a Signature Hammam that the hotel provides specially for its visitors. This quiet spa day allows you to relax and relish in the calm and tranquil atmosphere as you get to indulge in a delicious 3-course meal overlooking the stunning pool deck.
Pampered with the best, and after a day away from city life will surely leave you invigorated. Do not waste this opportunity and take a chance to treat yourself or your loved one to a relaxing day by simply booking a tour during your visit to Abu Dhabi.