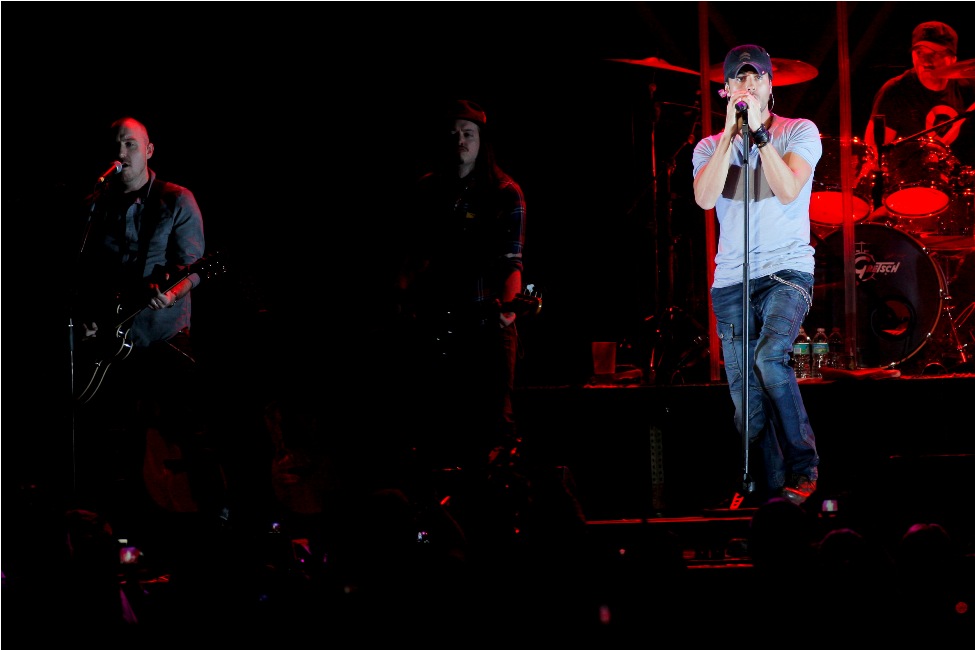 The 'king of Latin Pop' Enrique Iglesias is all set to charm the audience in Abu Dhabi with his music.
The singer, songwriter, and performer is undeniably the best-selling Latin recording artist in musical history, having credit for 10 albums, 71 combined numbers, and more than 137 million album sales universally.
The pop singer is ready to hit the du Arena on Friday, November 27, in the second of the four after-race concerts which are being planned. The first show, on November 26th, is an all-Arabic event and features Lebanon's Fares Karam, Algeria's Cheb Khaled, Emirati singer Aryam and Lebanese producer DJ Said Mrad. Iglesias maiden appearance in Abu Dhabi marks a return to the UAE after his unbeaten performance at the Dubai World Trade Centre in 2012 October.
Enrique Iglesias is currently on his 12th concert tour to endorse his 10th album, the 2014's 'Sex and Love'. The album has some smashing Spanish tracks including Latin chart-toppers El Perdedor, Loco, and Bailando.
The gifted artist continues to be one of the most flourishing artists in the modern music arena having the record for the most weeks at no. 1 position for his hit single, "Bailando".
To get additional information on the ticket packages:
Visit: yasmarinacircuit.com, contact the Yas Marina Circuit: 800 927 or call: 02 659 9800.
Date: Friday, November 27, 2015
Time: 8:00 PM
Venue: Yas Island, Abu Dhabi
Be a part of all the excitement, and book your dream
hotel
in Abu Dhabi now.