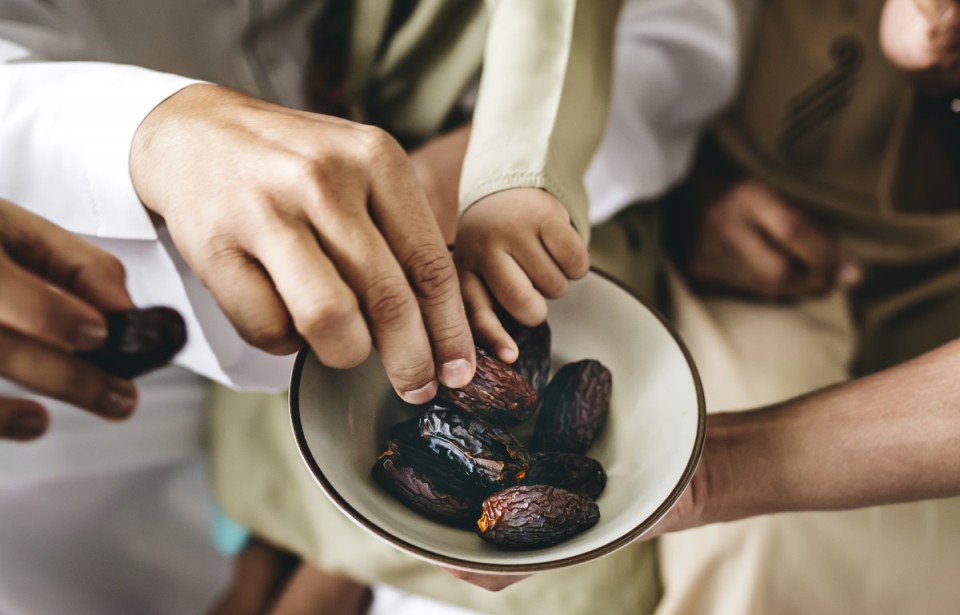 Ramadan in Abu Dhabi is the right time to enjoy a mesmeric month of traditional food, entertainment, and celebrations that go on long into the night. Make sure to tuck in some scrumptious delights at one of the top five favourite iftars and suhoors in Abu Dhabi.
If you want to enjoy a meal fit for a king, then what better than the extravagance of the opulent iftar served at Emirates Palace. This year, the hotel has set up a stunning Ramadan Pavilion where they will serve a sprawling buffet of signature dishes for Iftar, complemented by the fragrant aroma of shisha with special set menus for Suhoor. Savor the succulent grilled meats and indulge in an impressive selection of traditional and international desserts.
Iftar buffet is AED 265 and the Suhoor à la carte starting from AED 125 including shisha.

Ramadan Pavilion: Open for Iftar from sunset to 9:30 pm
                 Open for Suhoor from 10:00 pm to 2:00 am
In celebration of the holy month of Ramadan, Fairmont Bab Al Bahr has set up two plush air-conditioned tents. The tranquil, soothing atmosphere is heightened by the live Arabian music, flavourful shisha and breathtaking views of the Sheikh Zayed Grand Mosque. Guests can choose to break their fast at the CuiScene Restaurant or dine at the Iftar tent located adjacent to CuiScene. The suhoor arrangements have been made at Al Majlis tent, a modern Arabic venue from 10:00 pm.

Iftar:  Price: AED 199++ per person
Children aged 5 and under dine free. Children between 6 and 12 years of age receive a 50 % discount.

Suhoor: 10:00 pm to 2:30 am - Weekdays
        10:00 pm to 3:30 am - Weekends

Price: À la carte menu, Minimum spend AED 150 per person

InterContinental Abu Dhabi
InterContinental's Iftar and Suhoor arrangements have been set up at Byblos Sur Mer, a contemporary restaurant serving the finest Lebanese cuisine. Overlooking the marina, the restaurant not only offers spectacular views but also the perfect ambience for guests to break their fast. The restaurant has a set menu inclusive of drinks which will be served at Iftar followed by an extravagant à la carte menu for suhoor. In addition, live entertainment and oud players have been specially called upon to entertain the guests.

Iftar Set Menu: Inclusive of Ramadan juices, water & soft drinks
AED250 net
Suhoor Evening: Dates, dry apricot, tourmos, almonds foul and water on the table
AED60 net

Rosewood Abu Dhabi
Rosewood Abu Dhabi celebrates Ramadan with a traditional Iftar buffet at Sambusek. The popular Lebanese cuisine makes use of herbs, spices, and meats, with a selection of hot and cold mezze including Fatteh bill Laban with Meat and Hummus Akary, delectable mains such as the Lamb Ouzi with Oriental Rice and the Kofta bel Sayniyeh, delicious desserts, and traditional refreshments. The Iftar buffet is priced at AED 195 per person, served daily from 6:30 pm onwards.

Iftar: 6:30 pm to 9 pm
Suhoor: 10 pm to 1 am

Yas Viceroy
Enjoy Ramadan with friends and family at either a specially erected Ramadan tent or the highly recommended restaurant Atayeb. Serving a delectable fusion of Arabic and Mediterranean flavours, the restaurant will serve a luxury Iftar buffet from sunset to 10 pm. Kids under 12 dine free with accompanying adult. Suhoor celebrations will be taking place at Origins' Ramadan tent where traditional preparations from Atayeb's kitchen will be served as à la carte menu. Yas Viceroy is also offering takeaway for five or more people, but orders must be placed 24 hours in advance. Iftar is available daily during Ramadan, from sunset to 10 pm

Iftar is available daily during Ramadan, from sunset to 10 pm
Suhoor is available daily during Ramadan from 10 pm to 2 am.