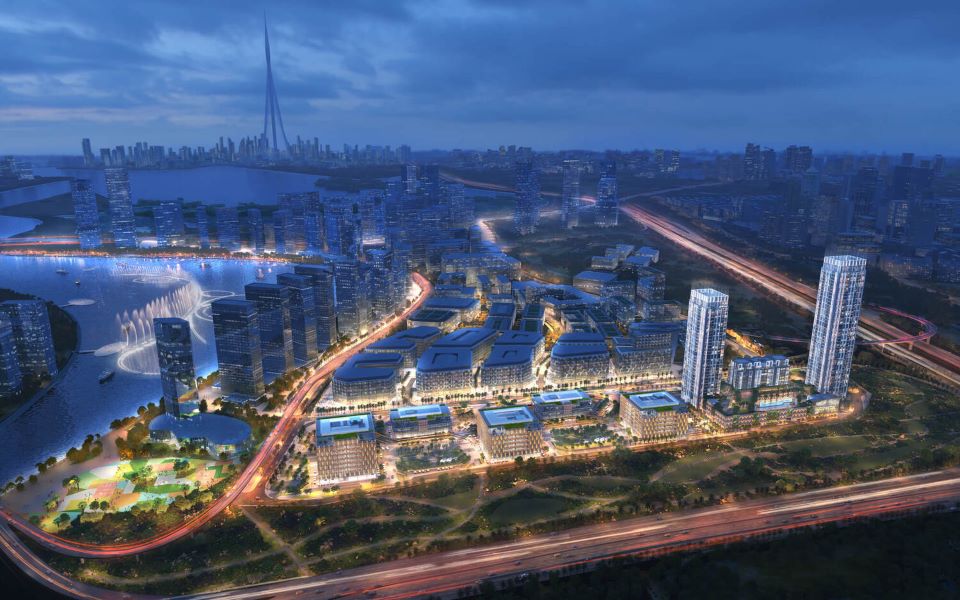 The real estate market in the UAE has been growing steadily over the past few years, with Dubai and Abu Dhabi leading the way. Despite some challenges posed by the Covid-19 pandemic, the market has remained resilient and now it is more successful than ever. The UAE's real estate market has always been a popular investment destination for international investors due to its strategic location, tax-free environment, and business-friendly policies.
Considering statistics of recent years there are some interesting facts and numbers that we can share:
1. New tendencies of prices on real estate
In 2022 the UAE real estate market showed positive dynamics both in real estate prices and rental prices.  Last year, the emirate's residential rentals and transactions reached record highs against the background of high demand for real estate among investors from all over the world.  The market is steadily growing, and the number of buyers is not decreasing, again, it is related to the fact that Dubai is very competitive compared to other countries, and in terms of quality of life and income, Dubai is significantly ahead. 
It is worth mentioning that compared to other world capitals, the average price per square meter of an apartment in Dubai is way lower than in London, UK and New York, USA. Statistics for September 2021 show that the price per square meter in Dubai was around USD 4,063, while in London, UK, it was around USD 18,429 in the same month. The average price per square meter of an apartment in New York, USA, was around USD 13,671 in the same period, which is also significantly higher than Dubai's average price. 
In 2022 the average prices for real estate increased by 9,5%.  In December 2022, the average apartment price in Dubai constituted AED 1,168 (USD 318) per sqft, and the average villa price was AED 1,385 (USD 377) per sqft.
As for rental prices,  it was also registered that apartment and villa rental prices rose by 27,1% and 24,9% respectively. By the end of last year, the average annual rental price for apartments constituted AED 95,000 (USD 26,000), and the average rent for villas stood at AED 282,000 (USD 77,000).
Some recent research predicts that price rates will be positive in 2023 as well. The booming property sector of the emirate will have further growth, and 2023 is set for a 46% growth. Experts expect 30,000–35,000 new housing units to be delivered in the current year.
2. Popular locations
Dubai and Abu Dhabi remain the most popular locations for real estate investments in the UAE. In Dubai, areas such as Downtown Dubai (known for its iconic landmarks, including the Burj Khalifa, Dubai Fountain, and Dubai Mall), Dubai Marina (the area is located along the Dubai waterfront and offers a luxurious lifestyle with its waterfront promenade, yacht club, and upscale restaurants), and Palm Jumeirah (in 2022 it had the highest sales rate per square foot at AED 3,921 (USD 1,067) in the villa segment) are highly sought after due to their prime location and luxurious amenities. Abu Dhabi's most popular areas include Saadiyat Island and Yas Island, which are known for their cultural attractions and entertainment facilities.
3. Types of real estate
Residential properties remain the most popular type of real estate in the UAE, with apartments being the most common choice for buyers. However, there has been an increase in demand for villas and townhouses, particularly in areas outside of Dubai and Abu Dhabi's city centers. Commercial real estate is also a popular investment choice, with retail and office spaces being in high demand.
It's worth noting that the real estate market can be subject to fluctuations and changes in the economy and other factors, so it's important to conduct thorough research and seek professional advice before making any investment decisions. Mayak Real Estate can offer you the best service to fulfil your real estate wishes
In conclusion, the UAE's real estate market has remained resilient in recent years, despite some challenges posed by the pandemic. Prices have seen a recovery, with Dubai and Abu Dhabi remaining the most popular locations for investments. 
Sponsored Article