National Festival of Tolerance at Umm Al Emarat Park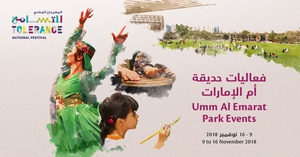 Date:

Nov. 09, 2018 - Nov. 16, 2018
Venue:

Umm Al Emarat Park

ABUDHABI.COM, AE

Name: Ministry Of Tolerance

Phone: +971 2 2088222

Email: info@tolerance.gov.ae

FREE TO ATTEND. As part of The National Festival Of Tolerance, experience an exciting spectrum of cultural, artistic and musical entertainment at Umm Al Emarat Park, Friday 9 - Friday 16 Nov. These include thrilling live performances in the park's Amphitheatre and more, every day from 5pm to 10pm. The park will be the primary venue for events and festivities during the National Festival of Tolerance.