Bconference Abu Dhabi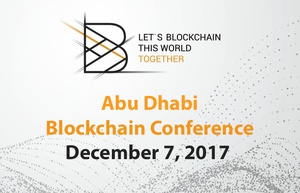 Date:

Dec. 07, 2017
Venue:

Marriott Downtown Abu Dhabi Hotel

Sheikh Rashid Bin Saeed Street, PO Box 37421
Abu Dhabi, AE

Name: Natalie Gavrilenko

Phone: +442 03 239 96 70 +442 03 239 89 90

Email: hello@bconference.org

The market capitalisation of crypto currencies is at an all time high passing 150 billion dollars and showing no signs of slowing down.
With the industry developing at a rapid pace, Blockchain Technology is starting to capture the attention of the financial and banking spheres. It has started to spread its roots in medicine, insurance, document circulation, solar, amongst many other industries.

The Blockchain conference in Abu Dhabi creates a platform for the exchange of knowledge, experience and success in the field of the Blockchain technology application in the modern middle eastern world. The conference will open its doors for your future customers, partners and contractors for one day only on December 7, 2017.

What to expect:

- Full-day conference: keynotes and panel discussions
- Exhibition zone with product demonstration
- Networking breaks
- Dinner with guests and speakers

Join BConference Abu Dhabi https://bconference.org - to build our future today!